In this one day workshop students will learn the basics of pastel painting from beginning to end. Through demonstrations and a variety of drawing exercises students will explore pastel application and organization. Students will learn about the attributes and application of pastel through experimental exercises. Both beginners and experienced artists are welcome.
One-Day Workshop
Tuition: $130+$25 Studio Fee
Saturday, 3/4 9-4 pm (one session)
CEUs: n/a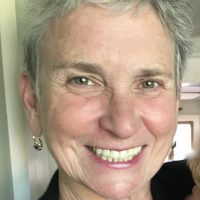 Faculty:
Marguerite Lawler-Rohner has exhibited paintings throughout New England and New York. She holds an MFA from the City University of New York and a BFA from Rhode Island School of Design. Learn more: www.margueritelawler.com
Supplies:
An apron
Pastel paper- sanded-2 sheets
UArt, Sennielier, Wallis
Masking tape
Nupastels -basic set
Soft chalk pastels-basic set (not oil)
Charcoal pencil
Fixative spray
Portfolio for storage
Wax paper to protect artwork
COVID POLICIES:
All students + faculty are required to:
provide proof of vaccination + booster immediately after registration by emailing an image of their vaccination card to cstudy@meca.edu.