Are you in the mood for an adventure in watercolor? In this one day workshop participants will explore a variety of traditional and experimental approaches to painting with watercolor and learn how to incorporate these techniques into paintings. All levels of experience welcome to come play and learn.
10/21 (one day workshop) 9-4 pm Saturday
Tuition: $130 + $35 studio fee
CEUs: n/a
Room 209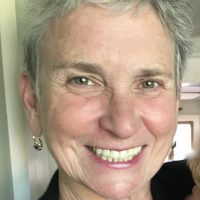 Faculty:
Marguerite Lawler's education includes a BFA in Illustration from Rhode Island School of Design, and a MFA in Painting from the City University of New York. Her work is shown in both public and private collections. She is represented by the Elizabeth Moss Gallery in Falmouth. www.margueritelawler.com

SUPPLIES:
Watercolors - cake or tube
#2 pencil and eraser
watercolor brushes (large to small)
water container
paper towels
ruler
watercolor paper 1-hot press, 1-cold press + rough watercolor paper
palette
rigid support to tape paper on
organic sponges
masking tape 1"